Amanda Szpakowski
Family Law Senior Paralegal/Juris Doctor
---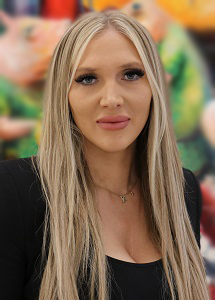 Excellence is necessary for any paralegal. Excellence will ensure your case is highly organized, your legal issues are thoroughly researched, and your pleadings are meticulously drafted. Excellence in a paralegal can save each client thousands in attorney fees. Excellence is just what you will get with Amanda Szpakowski. This quality in Amanda will be evident with your initial meeting and carry through the entirety of Cantor Law Group's representation. Amanda excels thanks to over a decade of family law experience, including involvement with complex legal issues and high-net-worth clients.
Amanda endeavors to assist clients in the most transparent manner possible. She does this by maintaining high-touch client services while providing explanation and context throughout the case. Amanda's experience and knowledge of complex legal issues allows her to help all clients understand and navigate difficult topics.
Amanda's excellence is evidenced by her educational achievements. Amanda graduated Summa Cum Laude from Arizona State University with a Bachelor's Degree in Psychology and a minor in Family and Human Development. During her undergraduate career, Amanda was a Dean's List member, a member of the Psi Chi International Honor Society in Psychology, and a member of Phi Alpha Delta Pre-Law Fraternity. Amanda is currently attending Sandra Day O'Connor College of Law at Arizona State University and is expected to graduate in May 2022. During law school, Amanda focused her studies on trial skills and family law.
PERSONAL LIFE
In case you were wondering, Amanda's excellence carries over into her personal life as well. While achieving all of her educational and professional accolades, Amanda is a single mother to two young children. This gives Amanda the patience and listening skills clients should expect, but also the knowledge for when to stand firm to give you a positive outcome for your case.
Amanda is also laid back and compassionate. Amanda enjoys attending local sporting events and weekend trips to California with her children. That close relationship with her children helps her to remember the human aspect of her cases.