Tiffany Villegas
Director of Operations
---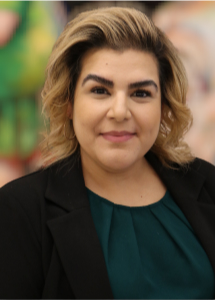 Tiffany Villegas, better known as "Vee", is an Arizona native who grew up in Phoenix. Since she was a child, Vee has always had a passion for helping people. As the oldest of three, Vee took pride in being the "big sister" and always wanted to help her little brothers in any way she could.
After starting her career in the legal field over fifteen years ago, she knew she wanted to help people who were trying to navigate through tough times. Vee joined the firm as a Receptionist about seven years ago. After promoting within the firm several times, she realized that helping within the firm is what she loved the most. Vee is now the firm's Director of Operations.
Every day in the office is different for Vee. From communicating with vendors, interacting with building management, or helping employees with training or procedural questions, Vee is always on the go, and she enjoys offering her support wherever it is needed.
When Vee is not working, she enjoys relaxing with her family and weekend getaways. She is a fan of sports, cheering for all Arizona teams, even the Arizona Cardinals. Vee is also a "foodie" who loves to cook and try new restaurants in the valley.