Stephanie Ramos
Front Desk Administrator
---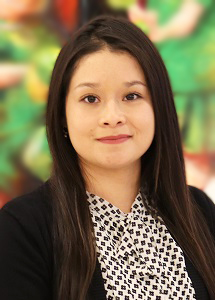 Stephanie, a native of Scottsdale, Arizona, discovered her passion for making a positive impact on others after completing her education. She initially found fulfillment in a caregiving role, where she assisted individuals in securing office-based careers. However, her journey took an exciting turn when she ventured into the legal field, starting at a personal injury law firm.
Stephanie's journey in the firm began as a valued member of the admin team. However, her passion for client interaction led her to assume the crucial role of Front Desk Administrator. With her expertise and warm demeanor, Stephanie has been an integral part of the firm for several years. Her daily responsibilities include greeting clients with genuine care, ensuring their comfort prior to initial consultations, coordinating conference room usage, and liaising with vendors for deliveries. Stephanie's commitment to creating a welcoming environment is instrumental in fostering a positive experience for clients.
Outside of work, Stephanie cherishes her moments with family and friends. In her leisure time, she indulges in watching thought-provoking documentaries, further expanding her knowledge and understanding of the world.