Robyn McCraw
Legal Paraprofessional
---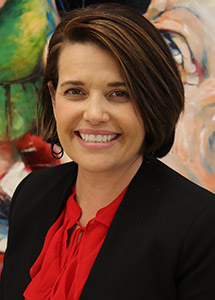 Robyn is an experienced family law paralegal deeply rooted in the Arizona legal community. With over eleven years of expertise, Robyn is dedicated to assisting individuals during their most difficult times. Her career journey began with notable positions in law enforcement, the Arizona Attorney General's Office, and the Office of the Medical Examiner, where she developed a strong passion for helping others. Drawing from her prior experiences, Robyn approaches her role with a blend of empathy, understanding, and an unwavering determination.
Robyn holds a Bachelor's Degree in Criminology/Criminal Justice from Arizona State University. As one of the first licensed Legal Paraprofessionals recognized by the Arizona Supreme Court, she upholds high standards in her profession. Additionally, she is an esteemed member of the State Bar of Arizona and proudly serves as a licensed Legal Document Preparer endorsed by the Arizona Supreme Court. Robyn is an active participant in the Maricopa County Bar Association, further contributing to the legal community.
Beyond her professional endeavors, Robyn cherishes quality time spent with her husband at home. She takes immense pride in being an aunt and finds joy in watching her niece and nephew participate in activities such as football, baseball, and cheer.
Overall, Robyn's unique blend of legal expertise, genuine care, and fighting spirit makes her an invaluable resource for those seeking guidance during life's toughest moments.