Michael DeConcini
Paralegal
---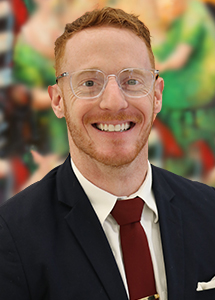 Michael DeConcini is an Arizona native who grew up in Tucson to a family full of Attorneys and politicians. Michael is a University of Arizona graduate with a degree in law. During college, Michael spent countless hours volunteering his time and efforts facilitating peer groups to help provide awareness and a better understanding of mental health issues in students. As he has always been passionate about helping others in his community and advocating for those in need.
After graduating college in 2019, Michael worked for law firms around the Tucson area while making his way up the ladder from Legal Assistant, to Legal Analyst, to Paralegal. His knowledge in the legal field has ranged from working with the IRS and tax law, to real property, to personal injury. Upon moving to Phoenix in the spring of 2022, Michael continued his legal journey at a medical malpractice firm, before finally joining the amazing team here at CLG.
As a Paralegal for Cantor Law Group, it is Michael's responsibility to facilitate communications directly with the clients, the courts, and the legal teams. Michael's position ensures that cases are moving forward as expected and that each client is kept up to date every step of the way. When clients have any questions about their particular case, Michael is typically their main point of contact.
When Michael isn't at the office, he enjoys spending all of his time outdoors and with his golden retriever puppy, Charlie. The two of them can typically be found preparing for the next backcountry camping trip, summiting a 14-thousand-foot mountain, or taking the horses out at his family's ranch. Michael is an avid adventurer and is always looking for his next exciting expedition.