Kyle Stephenson
Family Law Attorney
---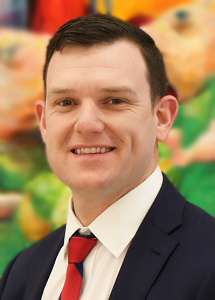 BAR ADMISSION
HONORS AND AWARDS
Outstanding Advocate, Arizona Attorney General's Office – 2019
PROFESSIONAL ASSOCIATIONS AND MEMBERSHIPS
State Bar of Arizona, Juvenile Law Section
State Bar of Arizona, Family Law Section
State Bar of Arizona, Indian Law Section
Former Member, State Bar of Arizona, Military Legal Assistance Committee
Maricopa County Bar Association, Family Law Section
Phoenix Police Foundation, Board of Directors
ADDITIONAL MENTIONS
Former Assistant Arizona Attorney General for the Department of Child Safety
Extensive Trial Experience
Confidence is one of the most important qualities a family lawyer can have. Confidence will help you win in negotiations, settlements, and most importantly the Court. Confidence is just what you will get with Kyle Stephenson. This quality in Kyle will shine through beginning with your initial meeting and carry through to the courtroom. Kyle's confidence comes from his thousands of courtroom appearances, including approximately 250 trials.

"My ex took my kids and left the state. Kyle acted quickly and got in front of a judge within a week. He convinced the judge to have my kids returned to me. I can't thank Kyle enough."
Kyle is an ambitious lawyer with an insatiable thirst for success and client satisfaction. This ambition makes him think constantly about how to protect his clients. Equally, Kyle is a laid back, peaceful guy who will quickly get along with opposing lawyers and those around him. These qualities will help to ease the tension in your family law case.
Kyle is experienced in various areas of law ranging from family, to civil litigation, to wills & estates, and to child welfare. All of these issues can be a part of family law so having knowledge in these areas is a massive asset. While Kyle brings creative and fresh experience to Cantor Law Group team, the primary focus of his practice falls right in the areas of family and juvenile law.
Kyle is unafraid of taking on contentious family law cases or the Department of Child Safety. He thrives under pressure and takes on any type of case with enthusiasm. If you are dealing with a bitter case, don't worry, Kyle will not be afraid to take it on.
Kyle loves resolving and settling cases. While Kyle is experienced in the courtroom, Kyle also takes pride in his successes outside of the courtroom. Being able to negotiate and settle matters for his clients, in a quick and non-confrontational manner, is what he strives to do. Often times, being able to settle issues for clients without court involvement leaves many of his clients extremely happy with his services.
PERSONAL LIFE
Kyle is tall (6 foot, 9 inches!), friendly, confident, and observant. He is patient and will listen to your concerns. Next, Kyle will provide you with a clear and simple strategy helping to ensure you understand how to obtain your goals. He will use that strategy to guide you towards a constructive and positive outcome for your case.
In case you are wondering, Kyle grew up in Phoenix and attended Arizona State University. Kyle considers himself as close to an Arizona native as you can get without being an actual native.
Outside of law, Kyle believes in giving back to the community. Kyle has travelled around the world with his Wife to provide necessary medical care to some of the most impoverished areas through Missions of Hope International. He has volunteered as a youth soccer coach. He also volunteers with the Phoenix Police Foundation which helps fund essential non-lethal equipment and technology for the Phoenix Police Department, provide financial assistance to Phoenix Police Department employees and their families, and recognizes employees and citizens for their service to the city of Phoenix.
FREE INITIAL CONSULTATION

(602) 254-8880