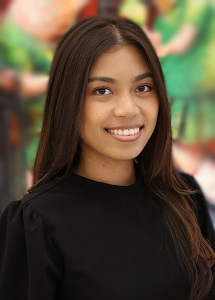 Kendra has been living in Arizona for about 15 years. After graduating from Northern Arizona University, she wanted to pursue a professional career path outside of her study experience. She was very excited to accept a position at Cantor Law Group as an Administrative Assistant. Since then, she has worked very hard in order to promote her way up to becoming a Paralegal.
By honing her communication and service skills, Kendra loves to be helpful and attentive to other's needs and greatly prides herself in her attention to detail. She is very goal-driven and cares greatly about the success of everyone and the firm itself.
When Kendra is not working, she likes to spend time with loved ones. She loves animals and enjoys being with her two dogs as well. Her main hobbies including dance and foreign language learning. Though she is a self-proclaimed homebody, Kendra enjoys visiting restaurants, attractions, and various other things throughout the state.