Jamie Roser
Family Law Paralegal
---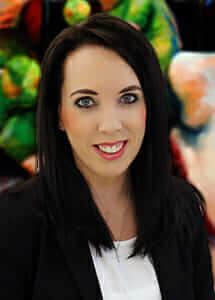 Jamie has a diverse background in the legal field and family law specifically which makes her uniquely qualified to assist her clients. Jamie is a certified paralegal with specific training in the law, research, and writing. She has built on her training by working in various areas.
If your case involves a court-appointed psychologist, Jamie is the perfect fit for your case. Jamie previously worked with court-appointed psychologists. These psychologists can be appointed by the court to conduct custody evaluations or assist parents in reuniting with their children. This experience gives Jamie beneficial insight into the process and minds of the psychologists, which could be invaluable if your case involves one.
Occasionally, our clients will have simultaneous criminal proceedings. Jamie previously worked in criminal law in a county prosecutor's office. Once again, this experience gives Jamie invaluable insight into the criminal process.
Most importantly, Jamie wants to help you. Jamie discovered her passion for helping people while she was working in the prosecutor's office. This desire to help shows in her communications with and feedback from our clients. Jamie is committed to you and your case.
PERSONAL LIFE
At heart, Jamie is a country girl. She spends much of her free time with her children and her husband watching and dancing to live country music. When she's not on the dance floor, Jamie is equally comfortable sitting at home with family and friends.