Angelo Fabela
Senior Paralegal
---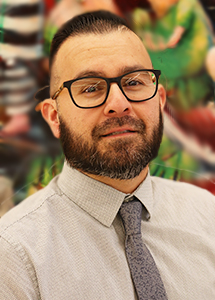 Angelo is a California native, and a recent transplant to the Phoenix area. He has about 22 years of experience as a Paralegal. He has spent most of these years in family law, with some experience in general civil litigation and criminal law.
Angelo is a veteran of the United States Navy. He had the privilege of being stationed on Coronado Island in the beautiful city of San Diego, California. His direct training was with the Military Police unit, and he spent many nights patrolling the front gates of military grounds.
Angelo loves spending time with his family including the outdoors. His favorite outdoor activity is hiking. He loves learning and helping people, and has a true passion for people and life. He is an avid of reading nonfiction books. He remains true to this California roots, but is very excited for the new opportunities offered in the Valley of the Sun.