Alyviah Beckles
Administrative Assistant
---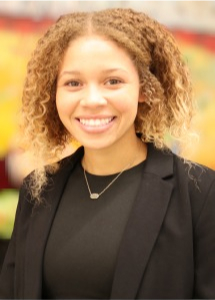 Alyviah Beckles was born in Santa Cruz, California, and raised in Peoria, AZ. Living in the local area for over 15 years, she would now consider herself an Arizona native. Alyviah earned her undergrad from Grand Canyon University with a focus on business management.
In previous positions, Alyviah held management positions focusing on the food and beverage industry. More recently, she worked as a manager for Black Rock Coffee Bar. With a passion for serving and connecting with people, this was an opportunity to expand her knowledge in the business sector. With an ongoing interest in law, Alyviah pivoted to joining the Cantor Law Group.
As an administrative legal assistant, Alyviah uses customer experience expertise to support her administrative team. Answering phones, prepping files, and caring for clients are all integral parts of working on the team. She enjoys the quick-paced environment that Cantor Law Group provides.
When Alyviah is not working, she enjoys the company of family and friends. She also enjoys heading up north on the weekends as well as trying local restaurants nearby. When not out and about, you can find Alyviah relaxing at home by cooking or watching a good show.