Sam Gordon
Family Law Attorney
---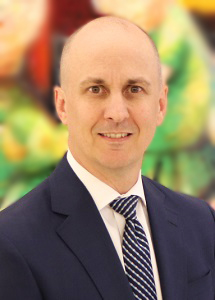 EDUCATION
Saguaro High School in Scottsdale, Arizona – 1991
Arizona State University

Bachelor of Science, Justice Studies – 2002

Gonzaga University School of Law
BAR ADMISSION
HONORS AND AWARDS
Peer Reviewed, Martindale-Hubbell
Client Champion-Silver 2021 Award by Martindale Hubbell
PROFESSIONAL ASSOCIATIONS AND MEMBERSHIPS
State Bar of Arizona, Family Law Section
ADDITIONAL MENTIONS
Former Ranger, United States Army
Sam was the lead attorney, both at trial and in the appeal, for the case In re the Meretricious Relationship of Jeremy R. Long & David R. Fregeau and Kirsten Fregeau. Arguing that the other party had not met its burden of proof at trial, Sam was able to achieve a reversal of the trial court's decision, securing his client's future by retaining thousands of dollars in his client's retirement account.
Extensive Trial Experience
Sam was born and raised in Arizona, attending Saguaro High School and earning his Bachelor's degree from ASU after serving four years in the United States Army, assigned to 2nd Ranger Battalion. Sam then worked for several years as a process server and licensed private investigator before attending law school. Sam then moved to Spokane, Washington, where he attended Gonzaga University, School of Law.  After earning his Juris Doctorate, Sam got married, and started practicing family law in 2006.
Later, Sam moved to Seattle to work as a Pension Investigator for the Employee Benefits Security Administration with the U.S. Department of Labor. As a federal investigator Sam was responsible for analyzing corporate governance practices and compliance with fiduciary duties requiring Sam to review financial statements, investment decisions, and interview high-level corporate officers to determine whether or not they were compliant with ERISA, a highly complex area of federal law. This role offered Sam the financial training he employs today when evaluating the assets and financial portfolios of his clients and the opposing party. In 2016, Sam and his family decided to move back to Arizona, where he continued to exclusively practice in the area of family law.

"Mr. Gordon is excellent, represented me very well and kept me informed throughout the process. I would strongly recommend him to anyone seeking an attorney."
Since 2006, Sam has represented hundreds of clients engaged in divorce, parenting conflicts, and disputes over high-value assets that include trusts and family businesses. While he prides himself on the use of outside-of-the-box thinking and sound mediation strategies to settle the majority of his client's cases, Sam has achieved great success in the courtroom as well.  Sam never backs away from a challenge. As a father, Sam is able to relate to parents facing child-related disputes, and as a child growing up in a one parent household, Sam understands the impact divorce has on parents, children, and their families. As a veteran who served as a Ranger in the infantry, Sam can relate to his clients who roll-up their sleeves to perform hard work to support a family. Sam's life experience and legal training have positioned him perfectly to rise to any legal challenge and to advance his client's goals.
FREE INITIAL CONSULTATION

(602) 254-8880