Loni Zumwalt
Family Law Paralegal
---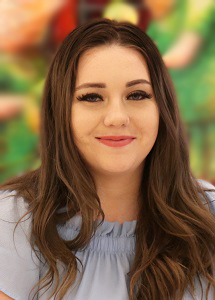 Compassion and empathy is necessary when working with family law clients. Compassion and empathy will help relieve the physical, mental, and emotional pains our clients are suffering. Loni genuinely cares for everyone that she meets, taking the time to get to know each person on a personal level. Our clients are often times going through the most difficult times of their lives. Loni shows compassion and empathy towards our clients during these times helping them to process their stress and/or grief.
Loni understands what our clients are going through. Through this knowledge, Loni can give clients the attention and comfort they need to get through their cases. Many of these attributes come from Loni being a "small town" girl, growing up in New Mexico. During her time with Cantor Law Group, Loni has consistently connected with clients.
PERSONAL LIFE
Outside of work, Loni is focused on her family, including her daughter, and her education. Loni is currently attending Arizona State University to obtain her Bachelor's Degree in Forensic Psychology. If there is any other time left in the day, Loni enjoys reading, shopping, cooking, and true crime podcasts.