Katie Kelly
Assistant Director of Operations
---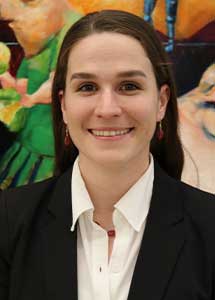 Katie is an Arizona native, having grown up and lived in Tucson most of her life. After graduating high school, she moved to Oregon to study Biological Anthropology at the University of Oregon in Eugene. She has one brother who recently moved back to Arizona as well.
While the Oregon greenery was beautiful and she loved her time there, she longed for a drier climate after about 5 years in the rain, and moved back to Arizona to take a post-college job at the Arizona Department of Agriculture in their Animal Services Division. She worked as an Administrative Assistant there for 3 years gaining valuable office experience and taking on increasing responsibility within the division, until she accepted her position at DM Cantor/Cantor Law Group.
At DM Cantor/Cantor Law Group, Katie supports both law firms as the Assistant Director of Operations. She works closely with the Director of Operations in order to assist with her daily duties, including communicating with vendors and interacting with building management.
In her free time, Katie enjoys running on the nearby South Mountain trails, feeding the stray cat at her apartment complex, and being involved in her local ultimate frisbee community. She also enjoys baking, playing games at home with her partner, and taking weekend trips to Tucson to spend time with her family.