Karen Swyers
Family Law Paralegal
---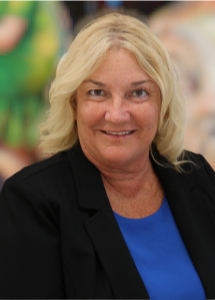 Karen is an experienced family law paralegal who was born in the Midwest but has lived in Arizona for the past several years.
With about 25 years of legal experience, Karen started her career as a file clerk while attending Phoenix College where she obtained her AAS degree in paralegal studies.  Quickly after graduating, Karen began her journey in the legal field as a legal assistant which ultimately led her to a position as a paralegal.
Karen has worked with some of the valley's top-rated family law firms and appreciates the valuable knowledge she gained from those experiences. Her Midwest values have played an important part in helping her realize her passion for helping clients navigate what can be considered one of the most difficult times in their lives.
When Karen is not working, she enjoys going to the beach with her husband and spending time with her two grandsons and her granddaughter.  She also enjoys watching surfing, baseball, and football. Once in a while, she will go with her husband on a hunting trip.