Bonnie Platter
Family Law Attorney
---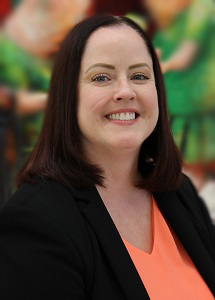 BAR ADMISSION
HONORS AND AWARDS
Bonnie has been selected twice for Attorney of the year by the Attorney General's Office (2015 and 2017).
PROFESSIONAL ASSOCIATIONS AND MEMBERSHIPS
State Bar of Arizona, Family Law Section
Maricopa County Bar, Family Law
Maricopa County Family Reunification Day Committee
Bonnie attended Arizona State University (ASU) and obtained her Bachelor's degree in social work in 1999.  While completing her Master's degree, also at ASU, Bonnie worked in child welfare settings and in mental health. She earned her Master's degree in social work in 2001. She also earned a certificate of specialization in child welfare which involved comprehensive classes involving social conditions such as substance abuse, domestic violence, sexual abuse and mental health. Bonnie began working in social work in Arizona and that continued until she graduated from Law School at n 2012.

"Bonnie Platter was retained after needing Legal Representation in DCS Court. I was trying to obtain custody of my Nephew and DCS was not being cooperative. Bonnie was recommended to me by another client she successfully helped. Bonnie was responsive, organized and so knowledgeable about DCS and Juvenile Court. I was eventually given custody of my nephew. I am confident none of that would have happened without Bonnie's intervention. I highly recommend hiring Bonnie for any Juvenile Court matters."
Bonnie was admitted to the State of Bar of Arizona in April 2013. She has been practicing since that time in Juvenile law at the Attorney General's Office with some crossover experience with probate, criminal, mental health, and family law. She also has unique experience in crossover juvenile delinquency and dependency cases, including the STRENGTH court which focuses on victims of sex trafficking. Bonnie has successfully litigated hundreds of contested hearings and trials. She has been involved in the most complicated and high-profile cases, including those that involve selecting, examining and cross-examining or impeachment of experts. Bonnie litigated two cases that have become Arizona Supreme Court precedent. Bonnie has also been responsible for training and mentoring other attorneys for several years.
Bonnie has been very highly regarded and respected in child welfare after having worked in it for over 20 years. Bonnie is known to staunchly advocate for her clients and to defend or assert their rights without fail. She is effective in communicating with clients, opposing counsel, and the courts. Bonnie has an uncanny ability to think outside the box and to think critically to formulate solutions that are reasonable and workable for all involved. Bonnie has superior knowledge of the workings of the Department of Child Safety policies and procedures, and holds them to those.  She knows how to access resources and put a client's best case forward, highlighting their important efforts. Bonnie also has extensive knowledge of kinship care issues and the foster licensing process, as Bonnie has been a licensed placement herself.  Bonnie never gives less than 110 percent in anything she does and she will do the same for every client she has.
On a personal note, Bonnie has two siblings and 9 nieces and nephews.  In addition, Bonnie is the god-mother to 7 children. Bonnie enjoys painting, music, and everything Disney.
FREE INITIAL CONSULTATION

(602) 254-8880