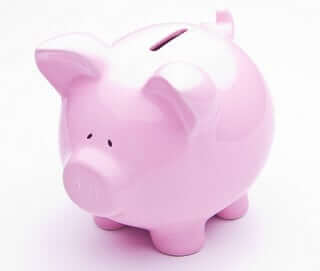 While many people contemplating marriage do not want to consider the prospect their marriage may not last, the high divorce rate makes it important to engage in economic planning to ensure financial security in the event of a divorce.  This planning should begin before a person even ties the knot, but the process of preparing for divorce is an ongoing endeavor with steps that need to continue both during marriage and during the divorce process.
Although women have made enormous strides in terms of occupational advancement and income equality during the last twenty years, the average lifetime earning capacity for women still lags behind men.  A recent census report found that the average median income for women who work full time was approximately $36,000 whereas the average for men is over $47,000.  This means that women must be especially cautious about protecting their financial future from the potential impact of divorce.
The disparity between the average median income of men and women tends to be magnified by the impact of a divorce.  Researchers at George Mason University conducted a study to analyze how divorce financially affected the standard of living of husbands and wives following a marital dissolution.  The study concluded that on average women suffer a 73 percent decline in their standard of living following divorce while termination of a marriage enhances the standard of living for men by 43 percent.  Given this astounding difference in the impact of divorce based on gender, financial planning for the possibility of divorce is critical for women no matter how unromantic the prospect.  Given these financial realities, we have suggested some suggestions that women can use to safeguard their financial security in the event of divorce:
Consider a Prenuptial Agreement: The popular depiction of prenuptial agreements by the media and Hollywood focus on these marital agreements as documents designed by men with a high net worth or substantial earning capacity to ensure they get the best of their spouse in a divorce.  This distorted view of a prenuptial agreement ignores the fact that with the exception of attempts to limit a court's power to determine a child support award, the parties are free to agree to engage in financial arrangements that provide for protection, predictability and security for both parties.  A prenuptial agreement can even be modified during the marriage to reflect the changing economic circumstances of the parties.  Any agreement regarding property division or alimony should be reduced to a writing prepared by an experienced Divorce Lawyer rather than just an oral agreement.
Understand the Family Finances: In many households where the husband is the primary wage earner, he also controls and manages the finances for the couple.  While this is not necessarily a problem, you want to make sure that you are at least a co-pilot for the family's financial journey rather than a passenger.  If you do not have at least a rough idea about the value of your marital estate and the composition of the assets that make up that estate, it can make it easier for your spouse to hide or divert assets.  Although both spouses have a financial disclosure requirement toward the other, many spouses try to hide income or assets to gain an advantage in the financial settlement.  It is also a good idea to establish independent bank accounts and credit cards as well as squirreling away a little money for a rainy day.
Gather Relevant Financial Documents: Although both parties will be required to provide disclosure regarding assets and debts as well as financial income affidavits, your ability to gather copies of financial records like W-2s, tax returns, profit and loss statements, insurance policies, statements for retirement accounts, mortgage statements, credit card bills, bank records and similar documents will facilitate a divorce attorney or forensic accountant's ability to flag questionable transactions or track hidden assets or income streams.
While this is certainly not a comprehensive list of ways to financially prepare for divorce, an experienced Divorce Attorney can advise you regarding strategies tailored to your unique circumstances.  While no one enters into marriage with the expectation that they will one day face the prospect of divorce, people also do not purchase car insurance because they expect to be in a car accident.  Sometime life just happens.
The guest writer is Howard Iken, a SuperLawyer rated attorney in Florida. Mr. Iken helps clients with divorce and custody matters in Florida.
Thanks to Ken Teegardin for the photo.